Woman Fakes Cancer for Free Rent?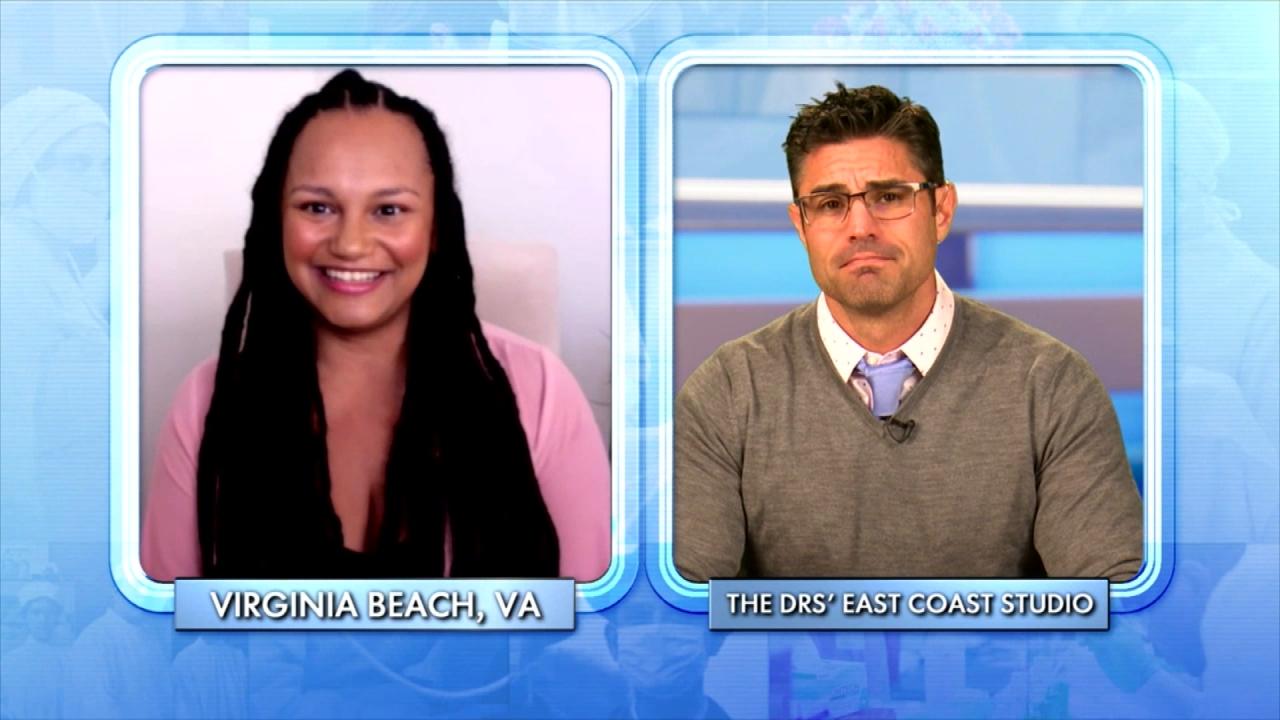 Is Sugar Really That Bad for You?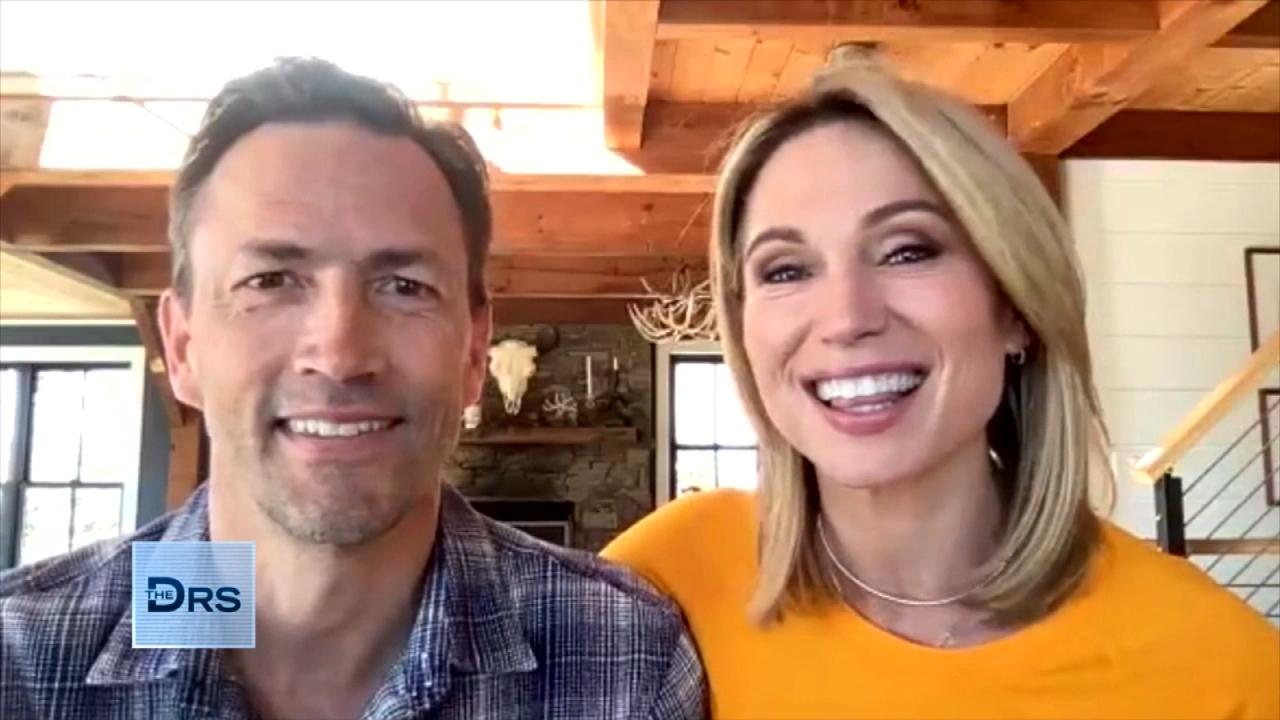 Amy Robach and Andrew Shue Share Blended Family Challenges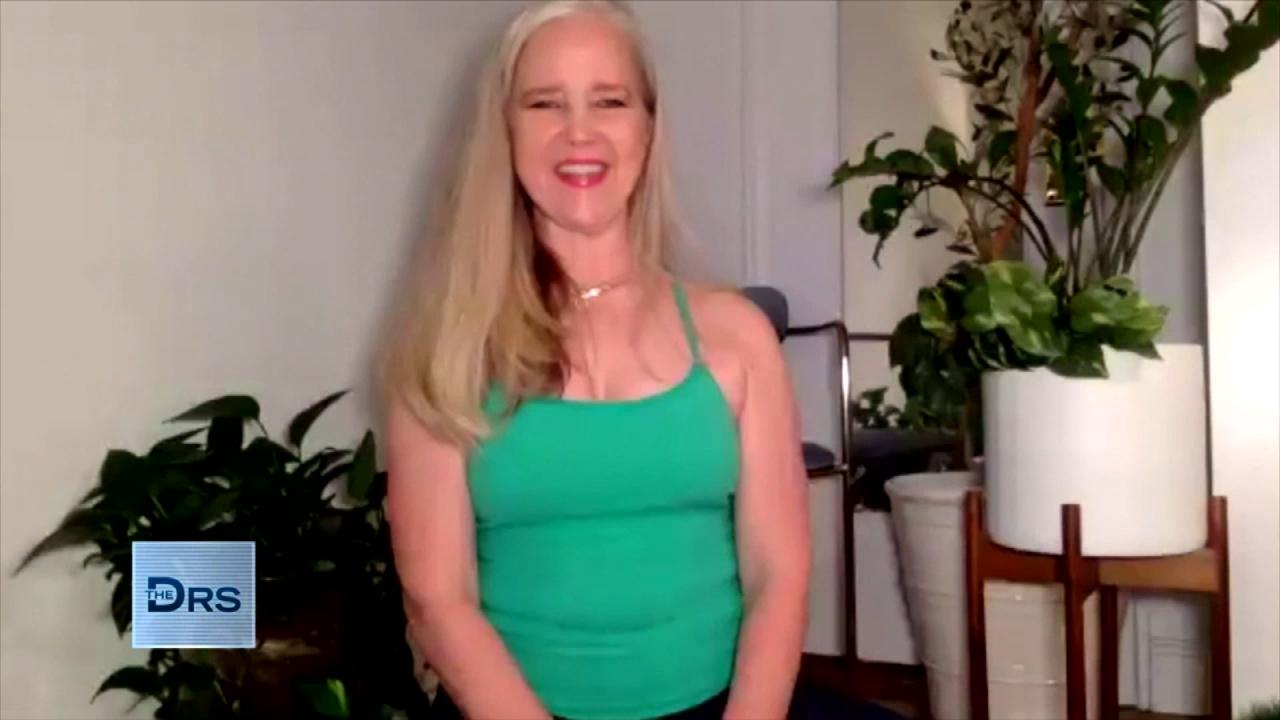 2 Breathing Techniques to Start Your Day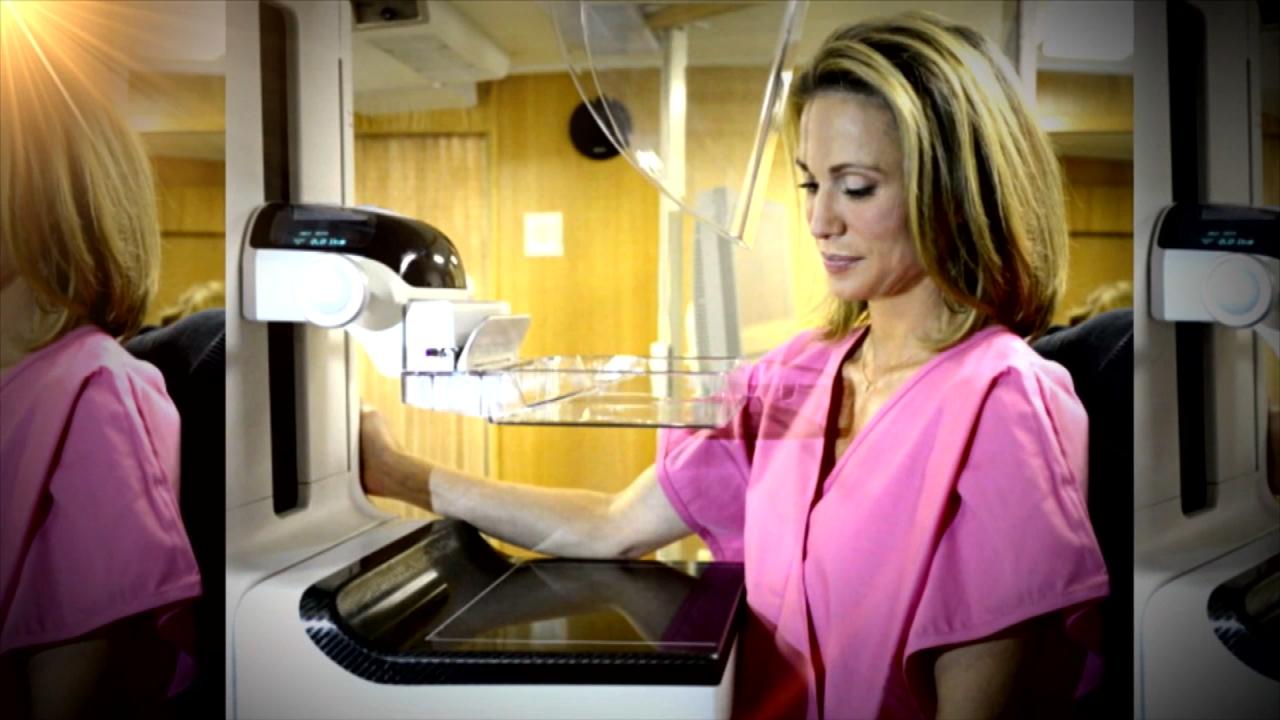 The Cancer Diagnosis That Saved Amy Robach's Marriage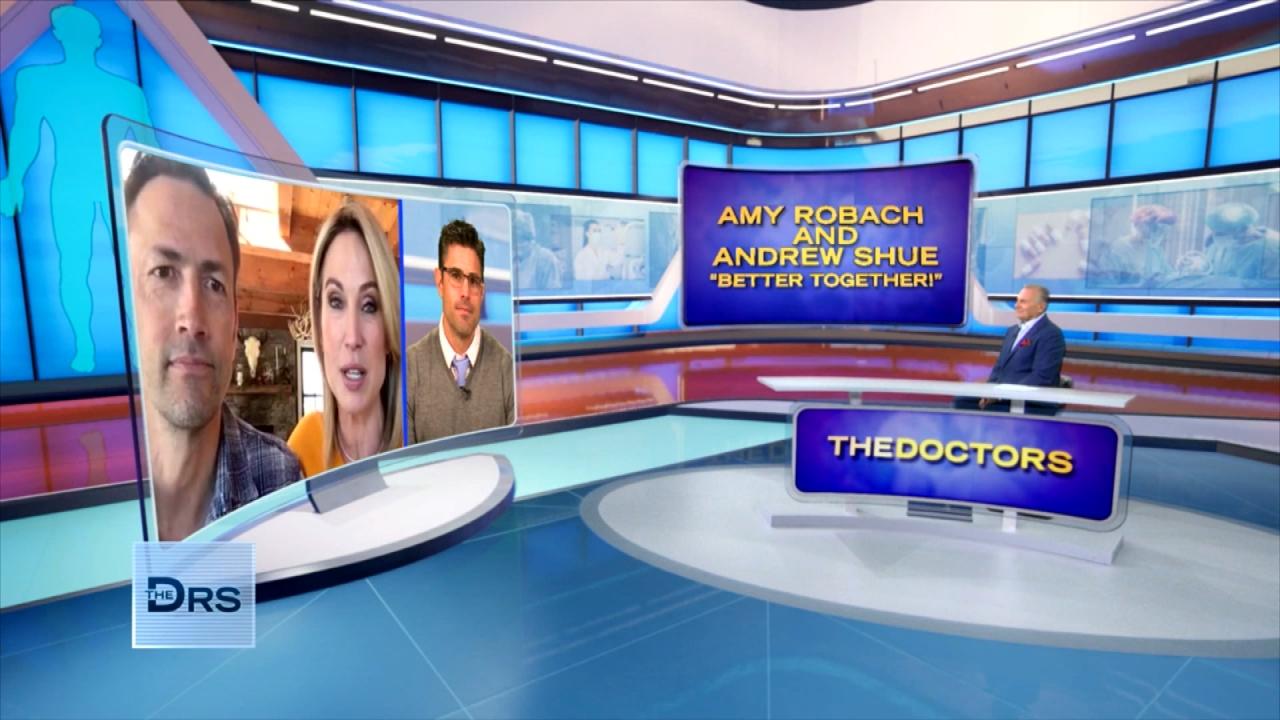 Amy Robach and Andrew Shue Share How They Learned to Parent Toge…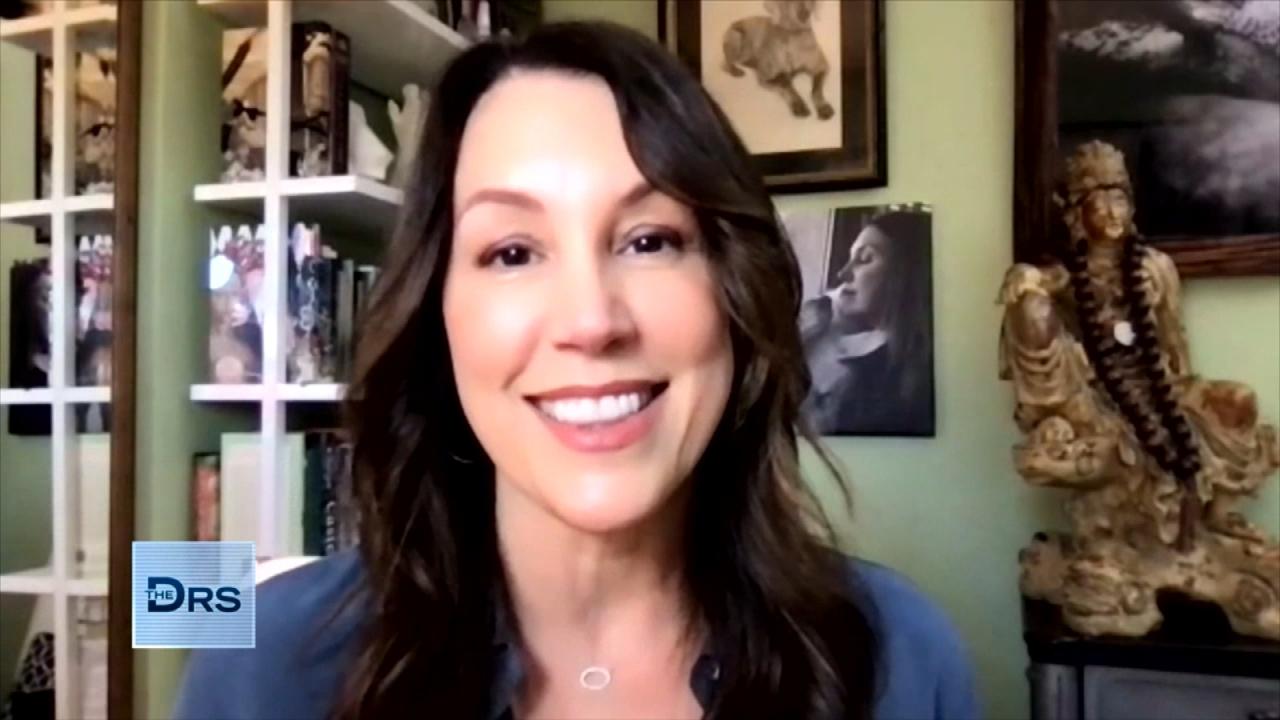 Tools to Help You Accomplish Anything!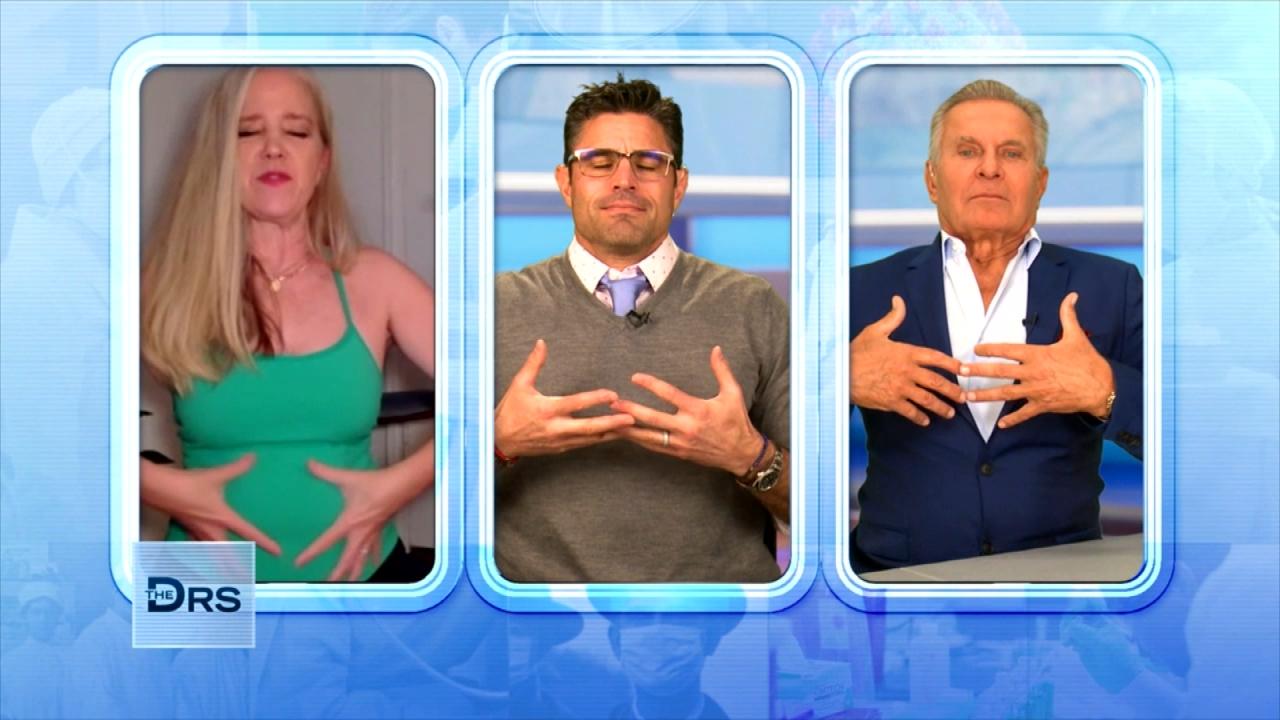 How Breathing Can Help Your Mental and Physical Health!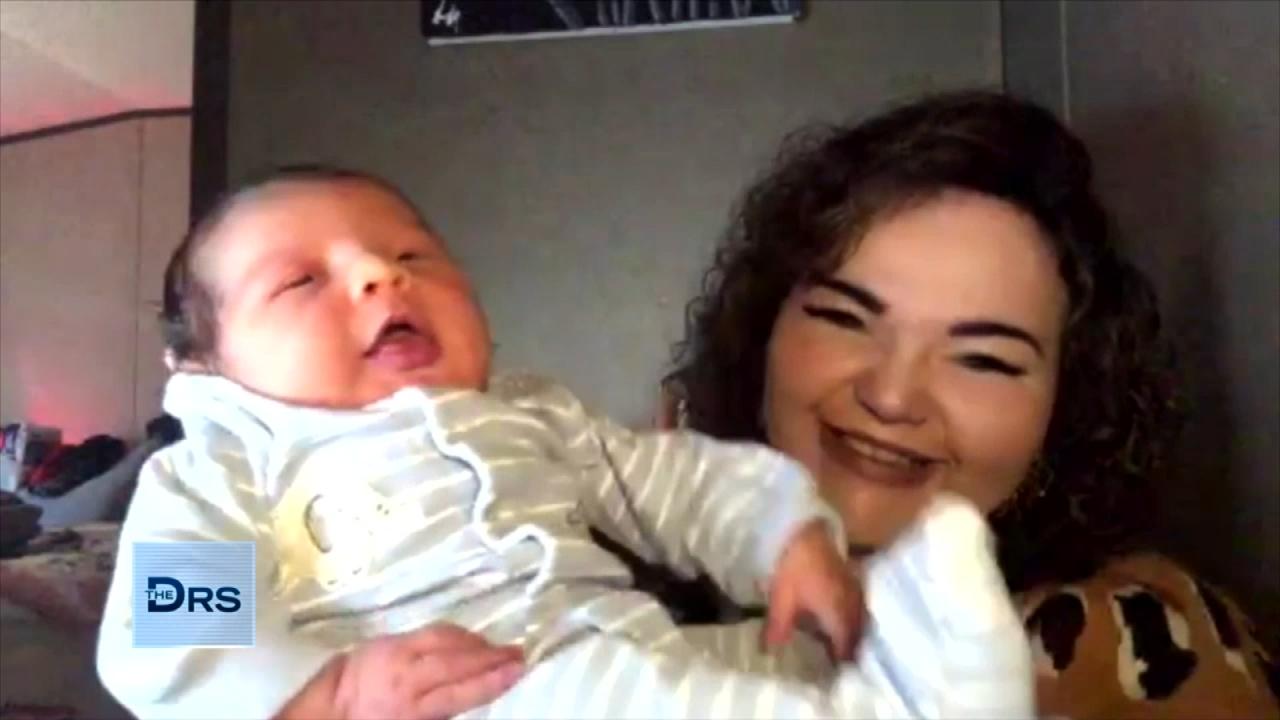 New Mom Was Told She Couldn't Have Kids Due to PCOS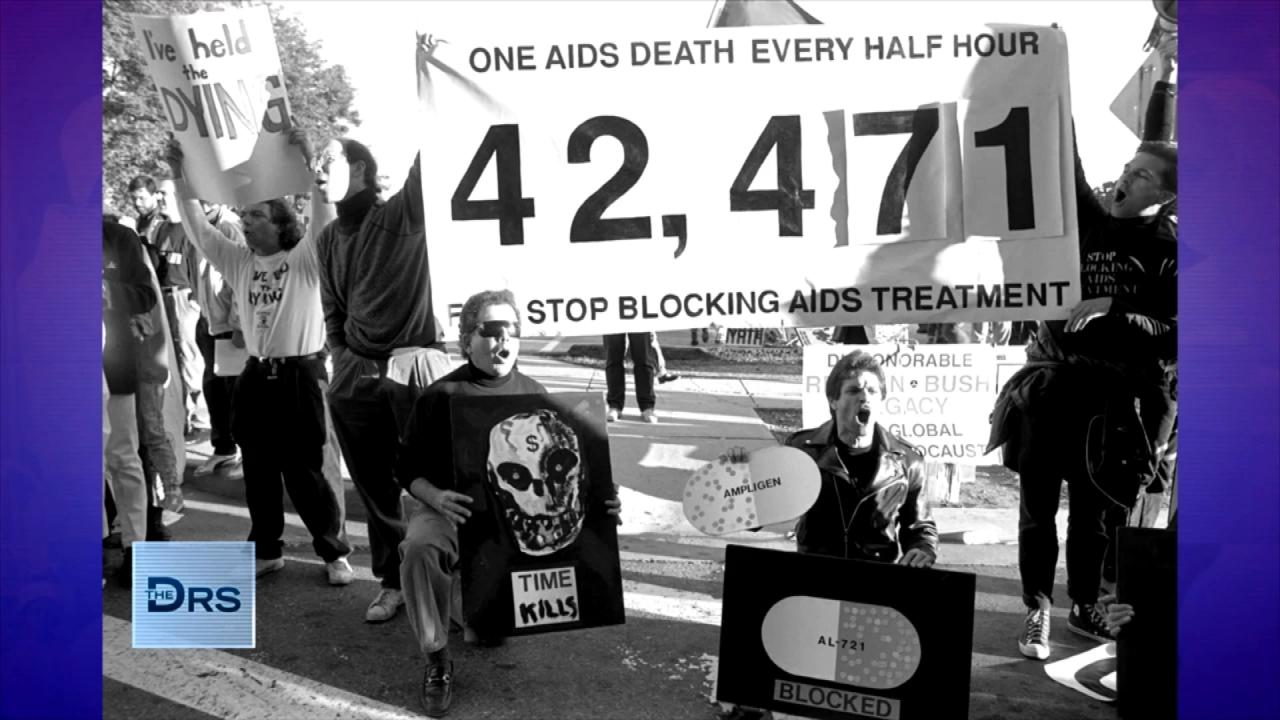 New Hope in the Fight Against HIV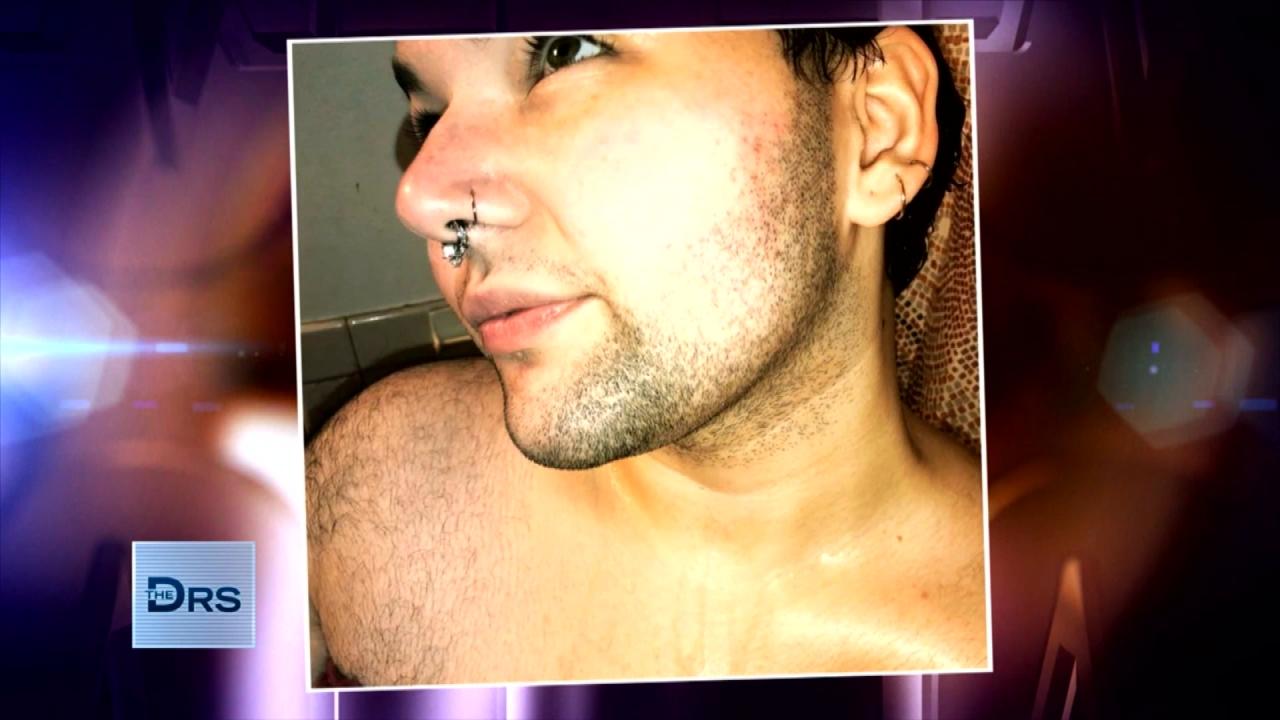 Woman Shares Her Story of Growing Up with Facial Hair!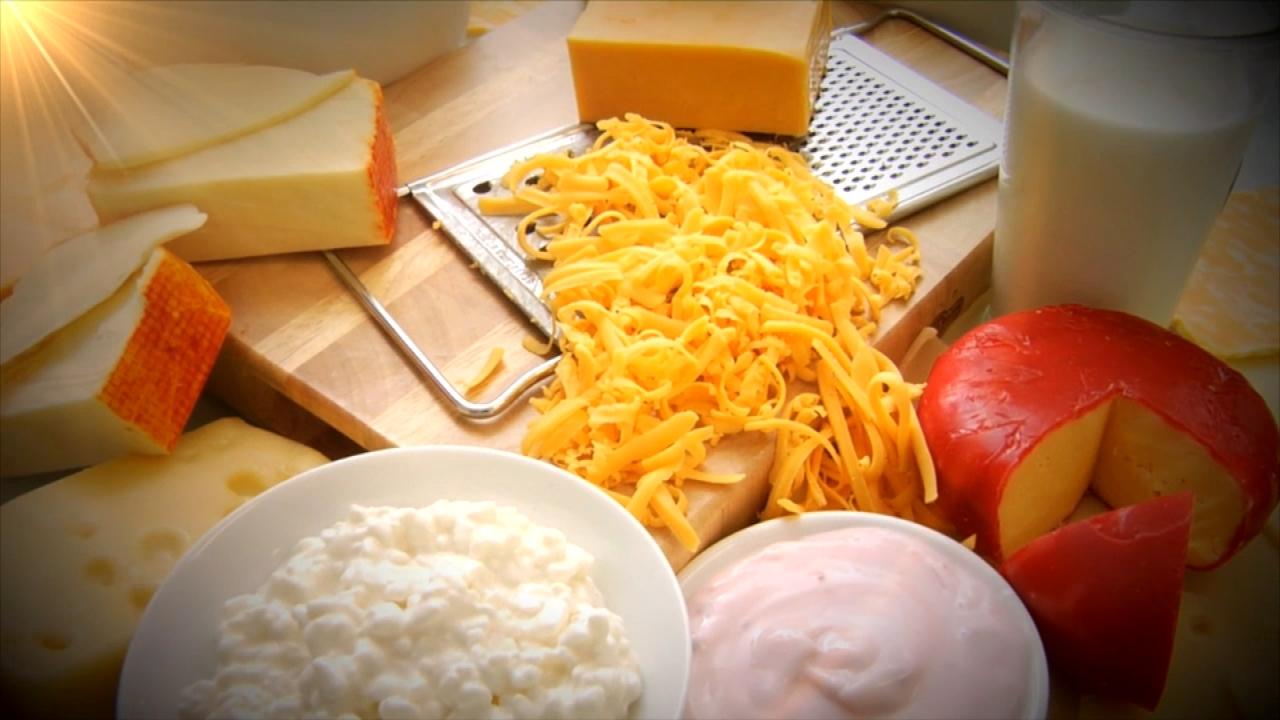 Why Cheese Is a Great Snack for Your Oral Health!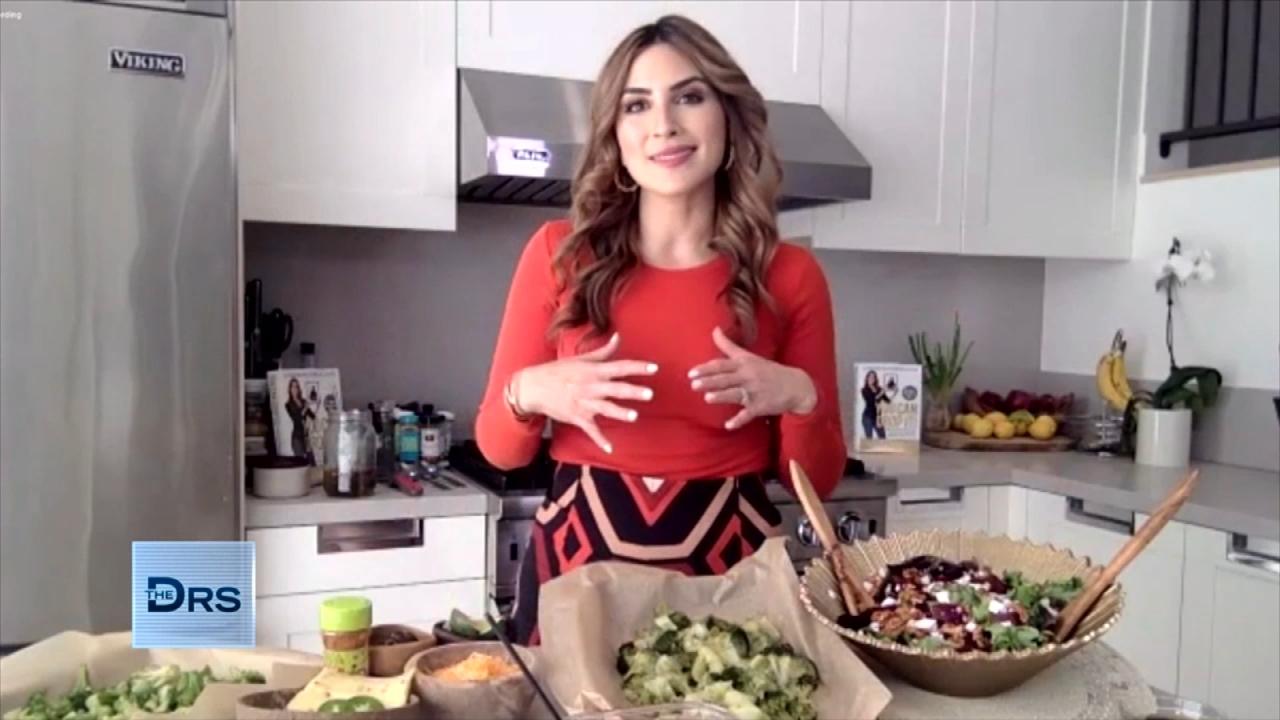 Nutritionist Shares Her Favorite Healthy Cheeses!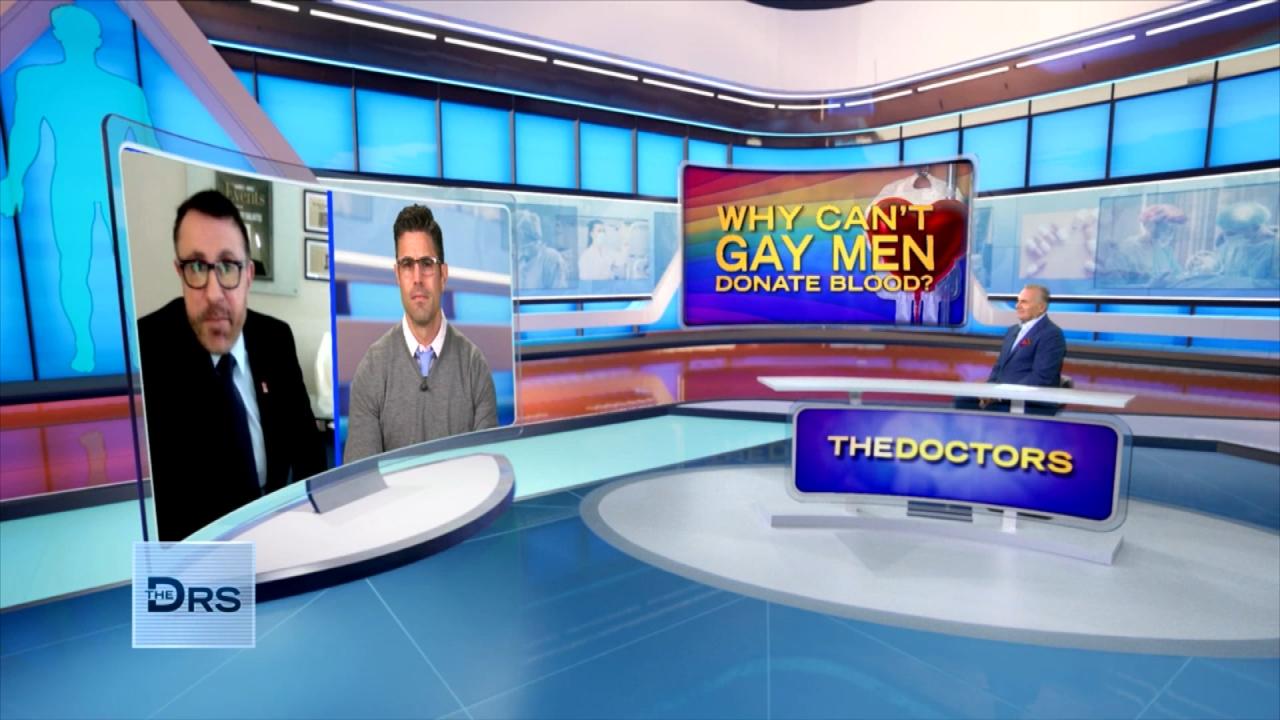 The Stigma of HIV Still at Play in Blood Donation?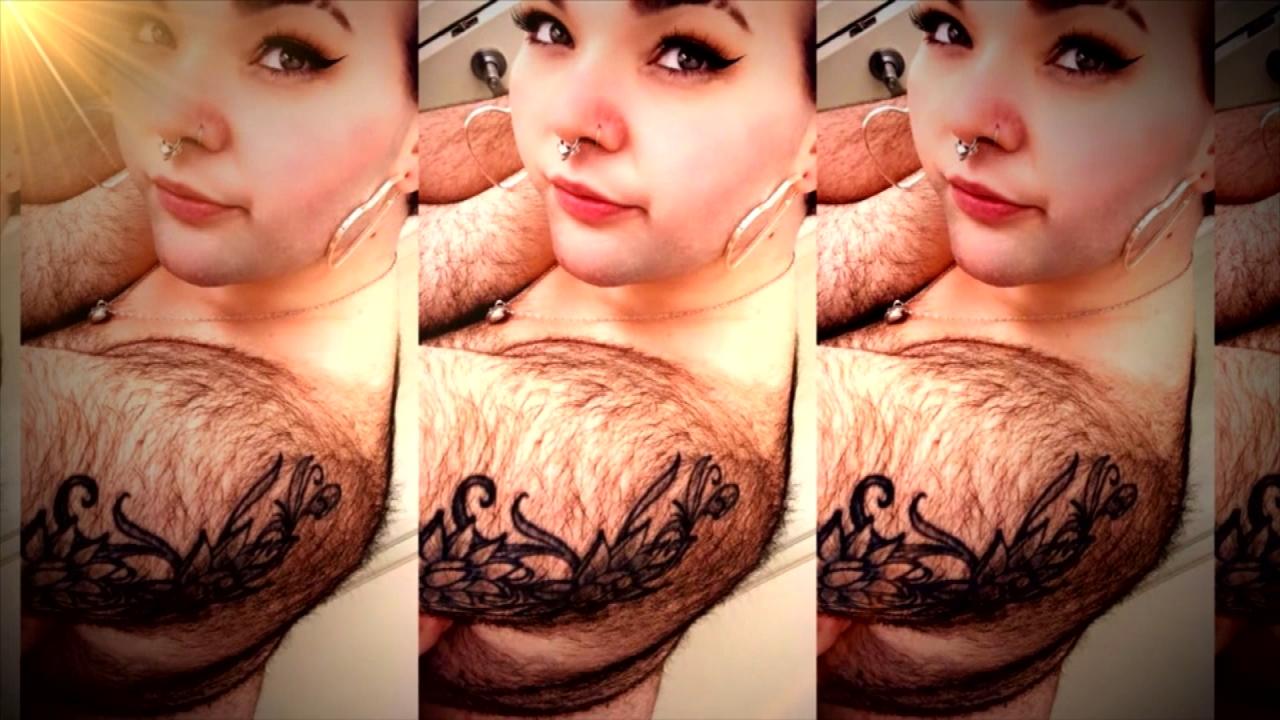 What Are the Signs and Symptoms of PCOS?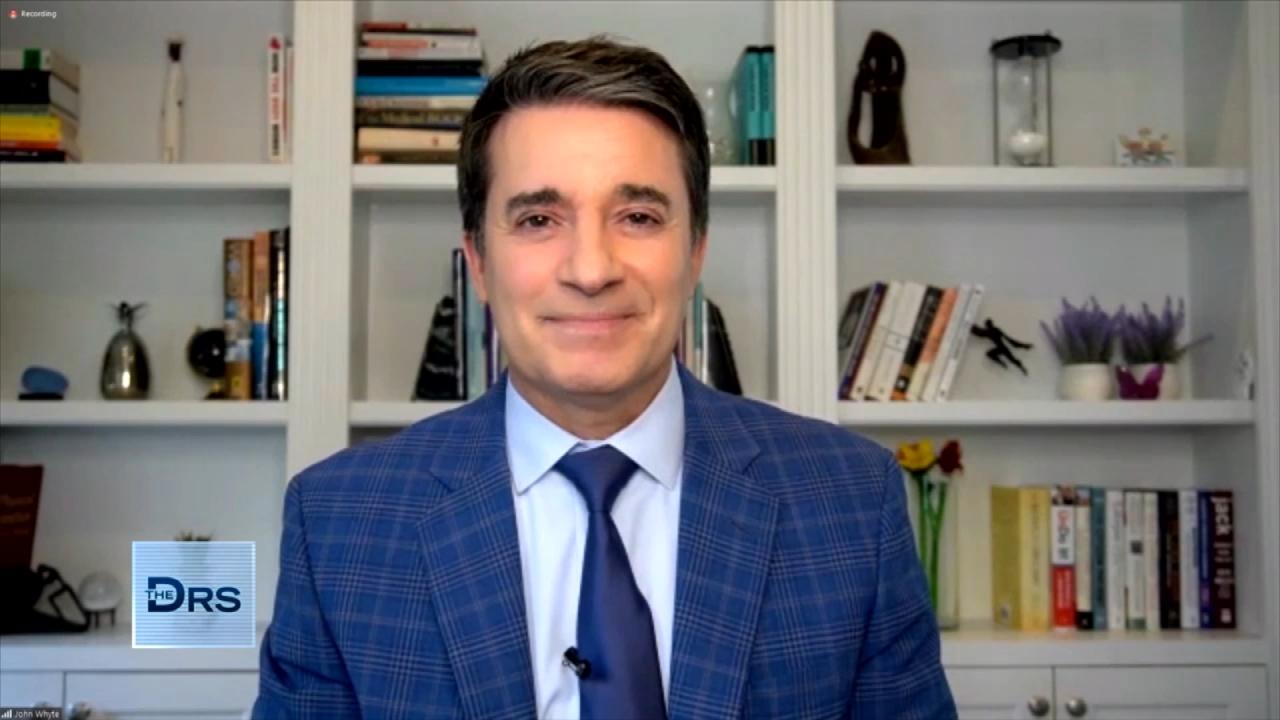 Concerned You Might Have Type 2 Diabetes?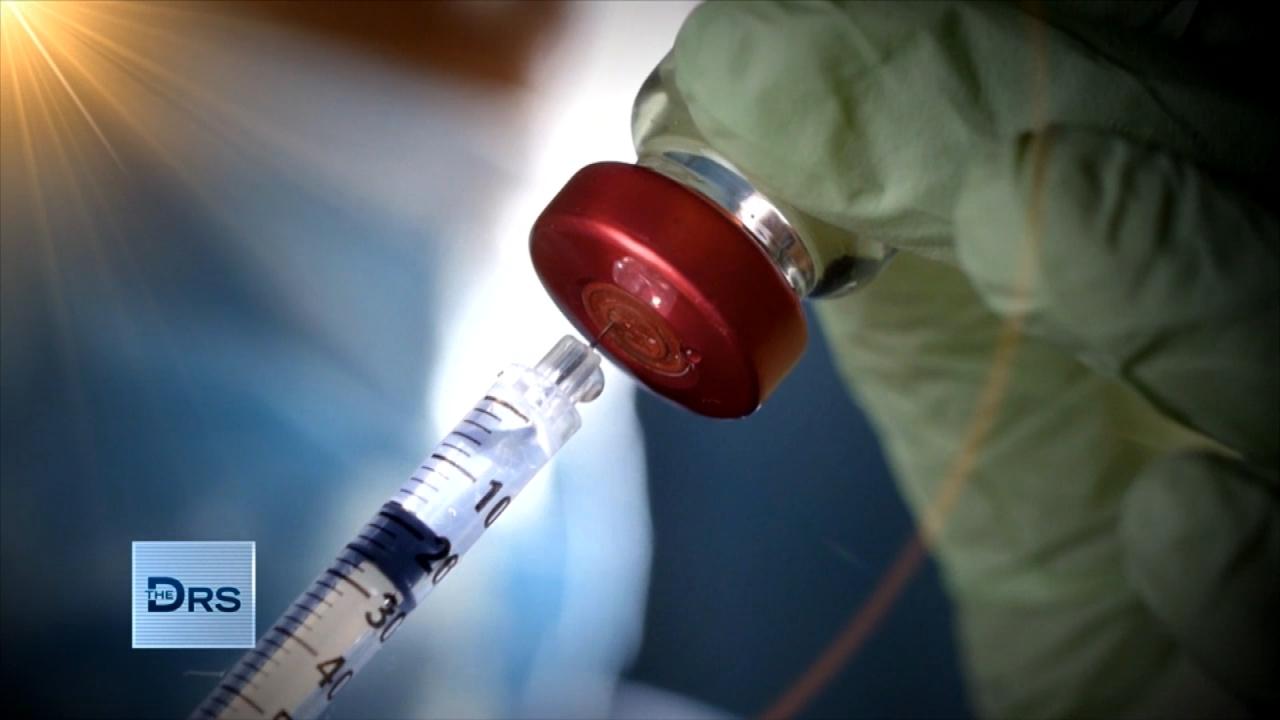 Could an HIV Vaccine Be Available Soon?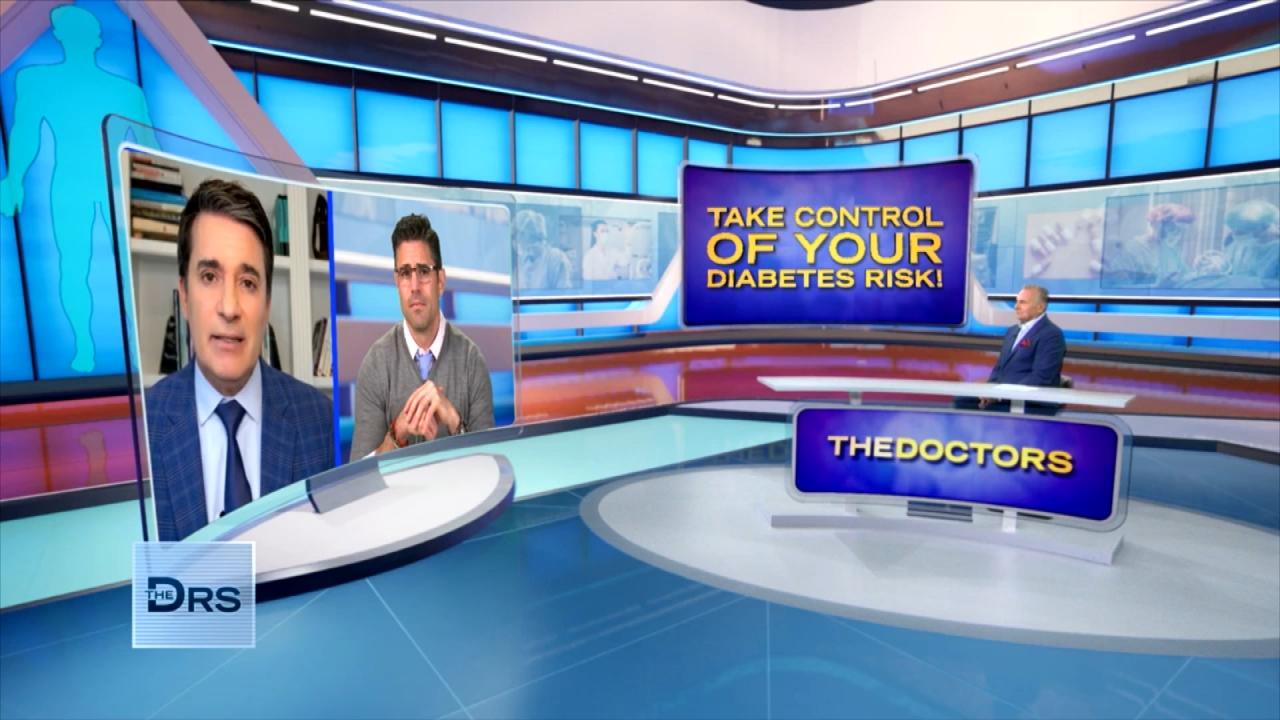 How to Take Control of Your Diabetes Risk!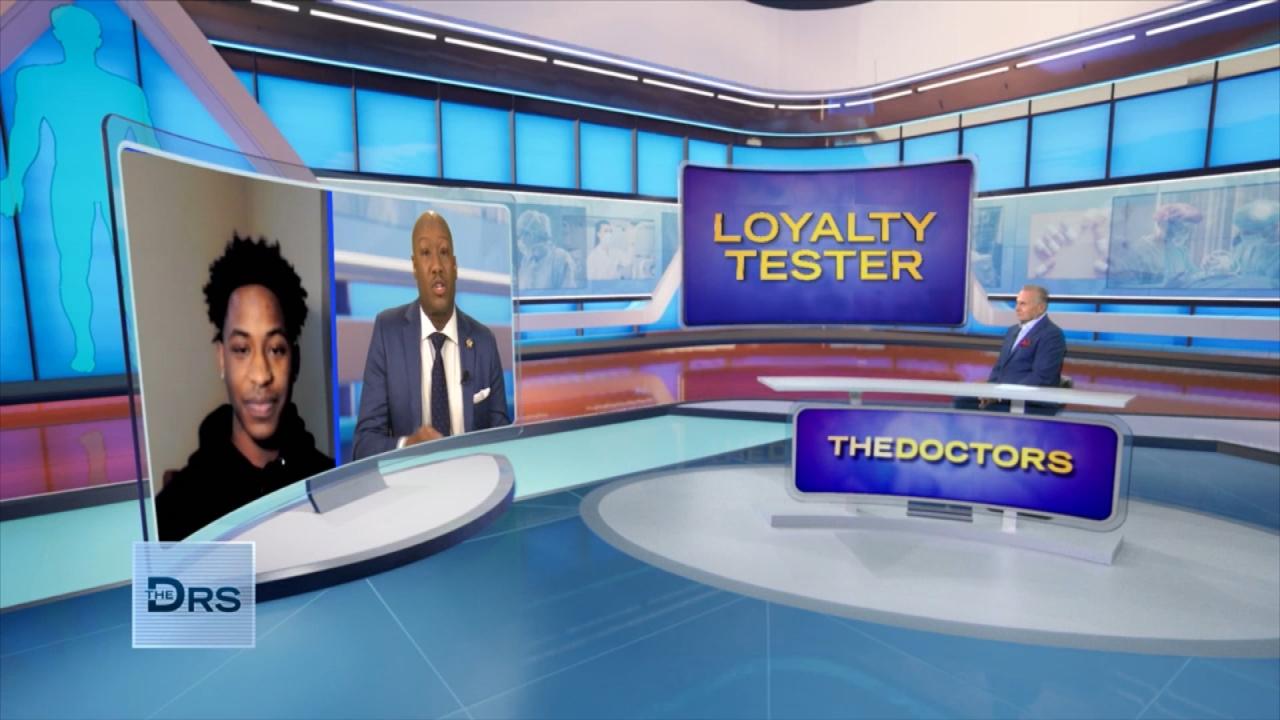 Would You Hire Someone to Test Your Partner's Loyalty?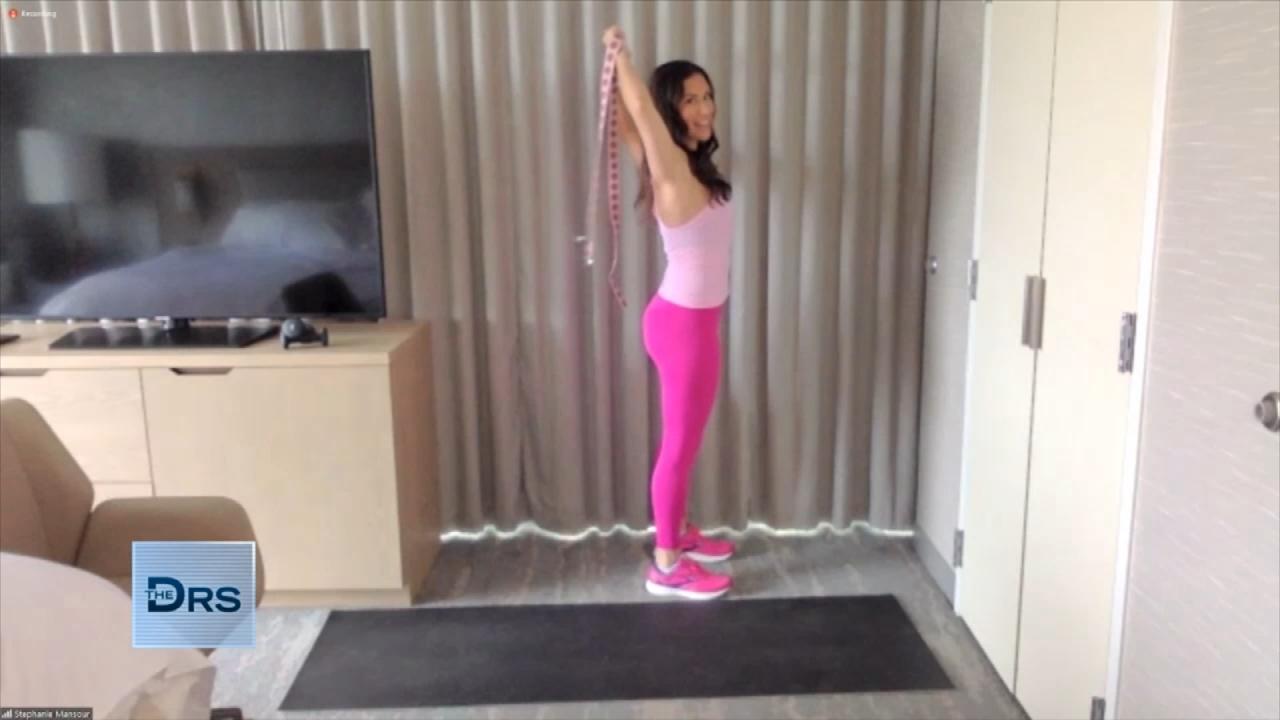 Do You Know How to Muscle Floss?
The Doctors discuss the case of a 26-year-old New Jersey woman who was arrested by police for reportedly lying about having brain cancer in order to trick a couple into letting her stay with them for free. She had reportedly used similar tactics in two other states but this is the first time she is being charged for a crime.
Watch: Fake Doctor Performs Physical on Students?
Attorney and legal analyst Anahita Sedaghatfar weighs in on the case and explains this is a "theft by deception." She says an attempt to defraud somebody into giving you anything of value is considered a crime and a felony in most states and notes this woman faces up to three years maximum in prison.
Anahita says this is a case of "pure evil." There is a mental illness called Munchausen in which people fake illness to get sympathy or attention but this was not the case. This woman would go to work and make money and pretend she was at the hospital getting treatments. The Doctors share a photo of the woman faking being sick in a hospital bed hooked up to tons of wires and machines! The woman would reportedly send the couple she was staying with fake texts pretending to be a nurse, instructing them on how to take care of her.
Watch: New Dad Arrested for Dealing Drugs in Maternity Ward
After her arrest, the woman posted the following apology and explanation to her Facebook:
"JOHN 8:7 - "SO WHEN THEY CONTINUED ASKING HIM, HE LIFTED UP HIMSELF, AND SAID UNTO THEM: HE THAT IS WITHOUT SIN AMONG YOU, LET HIM FIRST CAST A STONE AT HER." A LONG AWAITED "STATEMENT" FROM KILEY, THE GIRL ALL OVER THE NEWS:
FIRST AND FOREMOST, TO THOSE I HAVE HURT - PURPOSEFULLY OR NOT - FROM THE ABSOLUTE DEPTH OF MY SOUL, I AM SORRY. WORDS COULD NEVER EXPRESS JUST HOW MANY TEARS I HAVE SHED OVER KNOWING I CONTRIBUTED TO THE HEARTACHE OF ANOTHER HUMAN BEING. THAT WAS NEVER MY INTENT. EVER. EACH AND EVERY TIME I GOT CAUGHT UP IN MY WEB OF LIES, IT WAS NEVER TO HURT ANYBODY - TO STEAL ANYTHING - OR TO HARASS ANYBODY. I'LL DO MY BEST TO EXPLAIN THE THOUGHT PROCESS BEHIND THOSE LIES, BECAUSE I KNOW THAT'S WHAT EVERYONE KEEPS QUESTIONING. BUT KEEP IN MIND - I AM JUST BEGINNING TO BARELY UNDERSTAND MYSELF.
SOMETIMES MY LIES BEGAN WITH WISHING I COULD COVER UP THE PITTSBURGH NEWS STORY WITH THE YONEY FAMILY. I MOVED TO NEW JERSEY, OR SHOULD I SAY.. I RAN TO NEW JERSEY.. THE WEEK AFTER THAT AIRED. I LIVED WITH MY BROTHER AND IMMEDIATELY GOT TWO JOBS. I MADE FRIENDS FAST WITHOUT TELLING A SINGLE LIE. IT ONLY TOOK A FEW WEEKS BEFORE SOCIAL MEDIA LED THEM RIGHT TO THAT NEWS ARTICLE AND BOOM - THEY HATED ME. THEY COULDN'T BELIEVE THAT THEY WERE WORKING WITH "THAT GIRL" FROM THE NEWS.
SO WHAT WAS MY SOLUTION? I LIED ABOUT MY LAST NAME AND WHERE I WAS FROM SO NOBODY WOULD EVER FIND THAT ARTICLE. I THOUGHT I WAS A FREAKING GENIUS… A GENIUS WHO TOLD EVERYONE SHE WAS FROM NEW YORK. (EVEN THOUGH CLEARLY I DIDN'T HAVE THE ACCENT. LESSON LEARNED.) I THOUGHT I HAD IT ALL FIGURED OUT. THAT IS, UNTIL THE DAY I WALKED INTO A CHURCH I WAS ATTENDING AND SOMEONE SAID: "I SAW THOSE BALD PICTURES OF YOU ON FACEBOOK, I DIDN'T KNOW YOU HAD CANCER!" INSTEAD OF HAVING THE COURAGE TO SAY "NO, THAT'S ACTUALLY NOT TRUE" - I HAD INSTANT FLASHBACKS TO THE MESS I LEFT BEHIND IN PITTSBURGH. ALL THE HATRED, THE PEOPLE GOING INSANE OVER MY LIES, ETC. I REALLY LOVED MY NEW LIFE HERE AS 'KILEY FLAHERTY' AND PROBABLY WOULD HAVE DONE ANYTHING TO KEEP IT. SO, I STUPIDLY WENT ALONG WITH IT. AND BEFORE I KNEW IT - ONE LIE TURNED INTO A HUNDRED AND THAT SPIRALS OUT OF CONTROL. ALL OF A SUDDEN I'M SITTING IN A CHURCH PEW WITH A MASK ON PRETENDING TO HAVE CANCER ABSOLUTELY DROWNING IN LIES AND WILLING TO DO ANYTHING SO NO ONE WOULD CATCH ON. EACH AND EVERY NIGHT I WENT TO BED, I WOULD THINK: "HOW THE HELL DID I GET HERE? WHAT AM I DOING!?" MY DAD SURVIVED NON-HODGKINS LYMPHOMA NOT ONCE, BUT TWICE. I SAW FIRSTHAND THE HELL THAT CANCER WAS AND IS. IT KILLED ME KNOWING I WAS PRETENDING TO FIGHT SOMETHING ONLY REAL-LIFE SUPERHEROES BATTLE. ABSOLUTELY KILLED ME.
THIS WEEK HAS ALSO SHOWN ME THAT MY LIES CAN'T ALWAYS BE EXCUSED IN MY OWN HEAD AS SIMPLY AN ATTEMPT TO COVER SOMETHING IN THE PAST UP. THAT IS A COP-OUT. I HAVE LEARNED THAT PERHAPS THERE HAS ALWAYS BEEN A VOID I AM DESPERATE TO FILL. AFTER ALL, THE LIES STARTED SOMEWHERE RIGHT? FOR WHATEVER REASON, IN MY HEART I TRULY BELIEVE THAT THERE HAD TO BE SOMETHING WRONG WITH ME FOR PEOPLE TO LOVE ME. NO ONE COULD POSSIBLY LOVE AND ACCEPT ME FOR JUST ME, SO THERE HAD TO BE SOME DRAMATIC STORYLINE TO GO ALONG WITH MEETING ME. I'VE SPENT YEARS TRYING TO FIGURE OUT WHERE EXACTLY THOSE FEELINGS BEGAN. DID I FEEL LOST IN THE CROWD WITHIN MY HUGE FAMILY? WAS I REJECTED TOO MUCH IN SCHOOL? WAS I REALLY JUST BORN CRAZY? I DON'T KNOW YET, BUT I PLAN TO FIND OUT AS I TAKE STEPS IN COUNSELING AND INTENSIVE THERAPY.
MY FAMILY (EXCEPT A FEW) HAD TOTALLY GIVEN UP ON ME YEARS AGO. DO I BLAME THEM? NO. WOULD I HAVE DONE THE SAME? PROBABLY. I LEFT PITTSBURGH WITHOUT A CARE IN THE WORLD, FORGETTING HOW TERRIBLY THAT MESS WOULD AFFECT MY SIBLINGS AND PARENTS IN THEIR DAILY LIVES. WHO WANTS TO BE RELATED TO THE GIRL ALL OVER THE NEWS? NOBODY. I THINK, IN THE GRAND SCHEME OF THINGS, IT'S THEM I HURT MOST. AND THAT MAY BE UNFORGIVABLE.
BUT INSTEAD OF WORKING ON MYSELF AND FACING THOSE HARD TRUTHS, I PUSHED IT ALL DOWN SO FAR WITHIN ME AND SUBCONSCIOUSLY STARTED SEARCHING FOR A NEW FAMILY. THE EVANS FAMILY AND I MET AND HAD AN INSTANT CONNECTION. I HAVE WEEKS WORTH OF TEXTS FROM THEM TELLING ME I AM THEIR ANGEL, THAT I'VE TAUGHT THEM SO MUCH. THEY WOULD CRY IF I WASN'T AT THEIR HOUSE AND BEG ME TO RETURN. THEY TOLD ME HOW FUNNY I WAS, OFTEN REFERRED TO ME AS THE SWEETEST PERSON THEY'VE EVER MET AND BECAME VERY ATTACHED. I HAD FOUND A FAMILY WHO WANTED ME, WHO LOVED ME, WHO ACCEPTED ME. SO BOY DID I RUN WITH IT.
THROUGHOUT THE COURSE OF MY FIVE WEEKS THERE, THEY OFFERED ME THOUSANDS OF DOLLARS. ACTUALLY THREE DAYS BEFORE IT ALL BLEW UP, STEVE CAME HOME AND TOLD ME SOMEONE HAD GIVEN HIM TWO THOUSAND DOLLARS FOR ME. I REFUSED IT AND THAT WASN'T THE FIRST TIME. SO, YOU SEE, MY LIES WEREN'T FOR MONEY - OR EVEN FOR AN EXTENDED PLACE TO STAY. HECK, I WASN'T EVEN HOMELESS. I HAD THE SAME APARTMENT SINCE JANUARY AND WAS PAYING RENT EVEN THOUGH I SPENT 80% OF MY DAYS WITH THE EVANS. MY LIES WERE TO DESPERATELY HANG ONTO A ROPE WITH BLISTERING HANDS, WILLING TO DO ANYTHING TO KEEP THIS FAMILY I THOUGHT I HAD. LOOKING BACK, MAYBE THEY WOULD HAVE LOVED ME WITHOUT ALL THAT NONSENSE. JUST ME. JUST KILEY FROM PITTSBURGH WITH A CRAPPY PAST. I'LL NEVER KNOW THAT NOW, BUT WILL PROBABLY WONDER ABOUT IT FOR ALL THE REST OF MY DAYS.
AS I SIT HERE TYPING, I THINK ABOUT THE FEW PEOPLE IN MY LIFE WHO REALLY DO KNOW KILEY WHITE FROM PA WHO HAS TOLD WAY TOO MANY LIES. GUESS WHAT? THEY STILL LOVE ME. THEY STILL TRUST ME TO WATCH THEIR KIDS. THEY STILL BELIEVE I'M A GOOD PERSON. WHY WASN'T THAT GOOD ENOUGH FOR ME? WHY COULDN'T I FOCUS ON THAT? WHY DID I PUT SO MUCH ENERGY INTO RUINING MY OWN LIFE, INTO CREATING A FAKE PERSON WHO DOESN'T EXIST?
I DON'T KNOW MUCH BUT WHAT I DO KNOW IS THAT MY INABILITY TO LOVE MYSELF HAS LEFT ME WITH THE NEED TO FIND PEOPLE WHO DO. THE WAY I HAVE DONE THAT IS CLEARLY SO BEYOND WRONG. IT'S TAKEN ADVANTAGE OF PEOPLES FEELINGS, ROBBED THEM OF THEIR EMOTIONS AND BROKEN THEIR HEARTS WHEN THEY FOUND OUT IT WAS ALL A LIE. THEY HAVE FELT BETRAYED, DISGUSTED, ANGRY AND IN AWE THAT SOMEONE THEY GREW TO LOVE COULD DO THAT TO THEM.
THAT INABILITY TO LOVE MYSELF LEADING TO SUCH NONSENSE, I BELIEVE, STEMS FROM PAST TRAUMAS, RELATIONSHIPS AND ABUSE. I COULD SIT HERE AND TYPE OUT PITY PARTY STORIES - BUT I WON'T. ONE BECAUSE NO ONE BELIEVES A WORD I SAY AND TWO BECAUSE I AM JUST NOW BEGINNING TO GRASP SOME OF THAT MYSELF. AT THE END OF THE DAY, EVERYONE FIGHTS A BATTLE YOU KNOW ABSOLUTELY NOTHING ABOUT. MY BATTLE INTERNALLY IS ONE I WOULDN'T WISH ON ANYBODY.
I KNOW THAT I HAVE DONE WRONG. A WHOLE LOT OF IT.
I ALSO AM AWARE OF THE FACT THAT I NEED HELP. A WHOLE LOT OF IT.
BUT I WILL ALWAYS STAND BY MY OPINION THAT NOBODY ON THIS EARTH DESERVES THE TREATMENT I'VE RECEIVED THIS PAST WEEK: NEWS CAMERAS HARASSING ME, LOSING MY JOB, DOZENS OF PEOPLE MEETING WITH MY LANDLORD WITH THE (SUCCESSFUL) ATTEMPT OF GETTING ME KICKED OUT OF MY APARTMENT, HUNDREDS OF TEXTS TELLING ME TO KILL MYSELF, THOUSANDS OF FACEBOOK COMMENTS ABOUT HOW THIS WORLD WOULD BE BETTER OFF WITHOUT ME, GETTING PHYSICALLY ASSAULTED.
MY BIGGEST PROBLEM IN LIFE IS THAT I TRULY DO BELIEVE EVERYTHING YOU ALL ARE SAYING. I ALWAYS HAVE. I'VE ALWAYS WISHED I HAD THE COURAGE TO TAKE MY OWN LIFE, WISHED I WAS NEVER BORN, WISHED I COULD BE SOMEBODY - ANYBODY - ELSE. EVERY SINGLE PRAYER I SAID, BIRTHDAY CANDLE I BLEW OUT? THEY ALL REVOLVED AROUND ESCAPING MY OWN BEING. EVEN THE ABSOLUTE WORST OF YOUR COMMENTS ARE NOTHING COMPARED TO WHAT I THINK OF MYSELF IN MY OWN HEAD.
BUT MAYBE, JUST FOR A SECOND, THINK ABOUT WHAT YOUR LIFE WOULD BE LIKE IF THE WORST THINGS YOU'VE EVER DONE WERE PLASTERED ALL OVER EAST COAST NEWS. WOULD PEOPLE STILL LOVE YOU? WOULD PEOPLE STILL THINK YOU ARE GREAT? WOULD YOU HAVE SOME SERIOUS REGRETS, WISHING YOU HADN'T HURT PEOPLE? PROBABLY.
I DON'T BLAME A SINGLE PERSON FOR NOT WANTING ANYTHING TO DO WITH ME. FOR NOT WANTING TO HELP OR EVEN BE ASSOCIATED WITH ME. FOR BEING SO ANGRY YOUR HANDS SHAKE AND SO DISGUSTED YOUR STOMACH TURNS. I GET IT. BUT I CAN PROMISE YOU THAT YOUR HATEFUL WORDS DO NOTHING AND I PRAY THAT EVEN ONE PERSON UNDERSTANDS THAT THROUGH THIS POST.
THIS HAS BEEN THE HARDEST LESSON THAT I'VE EVER HAD TO LEARN. IT'S NOT THE FIRST TIME LIES HAVE BLOWN UP IN MY FACE, WE ALL KNOW THAT. BUT IT IS THE FIRST TIME MY MINDSET ISN'T TO JUST LAY LOW WHILE THE STORM PASSES. IT'S NOT TO WAIT FOR THE DAY THAT A BIGGER NEWS STORY BREAKS AND PEOPLE FORGET ABOUT MINE. IT'S NOT TO MOVE AWAY AFTER COURT IS SAID AND DONE. IT'S TIME TO BUCKLE UP - STAY PUT - AND DO WHAT I SHOULD HAVE DONE A LONG, LONG TIME AGO: GET HELP.
UNDERNEATH THE INSECURITIES AND LIES, I KNOW THERE IS A GOOD PERSON. A GOOD PERSON WHO IS BEGGING TO GET OUT. A PERSON WHO COULDN'T EVEN HURT A FLY - WOULD NEVER STEAL - AND NEVER MEANT TO HURT ANYBODY. A PERSON FULL OF REGRET, ON HER KNEES FRANTICALLY PRAYING FOR GOD TO HELP ME ACCEPT THE PAST AND WORK FOR A BETTER FUTURE.
I BELIEVE WITH ALL MY HEART IN A GOD WHO FORGIVES AND HAS ALREADY FORGIVEN ME. I DON'T DESERVE IT, BUT I PLAN TO SPEND THE REST OF MY DAYS TRYING TO PROVE THAT I DO.
NOT EVEN NECESSARILY TO HIM, BUT TO ME.
MY WORDS DON'T MEAN MUCH NOW AND THEY WON'T FOR A LONG TIME. ACTIONS ARE ALL I HAVE AT THIS POINT. STEP BY STEP, MINUTE BY MINUTE, I KNOW THAT I CAN GET THROUGH THIS. I DON'T KNOW HOW. BUT I KNOW IT'S POSSIBLE.
IT IS ABOUT TIME I START TO WORK TOWARDS BECOMING WHO I SHOULD HAVE BEEN A LONG, LONG TIME AGO. BECAUSE BELIEVE IT OR NOT, FOR THE FIRST TIME IN MY ENTIRE LIFE, I THINK I'M WORTH IT.
I AM SORRY TO EVERYONE I HAVE HURT IN THIS PROCESS.
I AM SORRY THAT YOUR LIVES WERE TURNED UPSIDE DOWN, YOUR REPUTATIONS RUINED AND YOUR HEARTS PLAYED WITH.
I AM MORE SORRY THAN YOU WILL EVER, EVER KNOW.
I PRAY ONE DAY YOU ARE ARE ABLE TO FORGIVE ME, THOUGH I'M NOT SURE I WOULD HAVE THAT STRENGTH IF ROLES WERE REVERSED.
I DON'T BLAME YOU FOR THE ACTIONS YOU HAVE TAKEN TO EXPOSE ME, PUT ME DOWN OR SHAME ME.
THANK YOU TO THE PEOPLE WHO HAVE STOOD BY MY SIDE AND PULLED ME BACK ABOVE THE WAVES WHEN I WAS DROWNING AND RUNNING OUT OF AIR. THANK YOU FOR LOVING ME DESPITE MY FLAWS, HOLDING ME UP AND BELIEVING I AM BETTER THAN THIS. THANK YOU FOR SAVING MY LIFE EVERY SINGLE DAY.
I HOPE I AM ABLE TO MAKE YOU PROUD.
AND IN THE PROCESS, MAKE MYSELF PROUD.
<3
THANK YOU FOR READING."